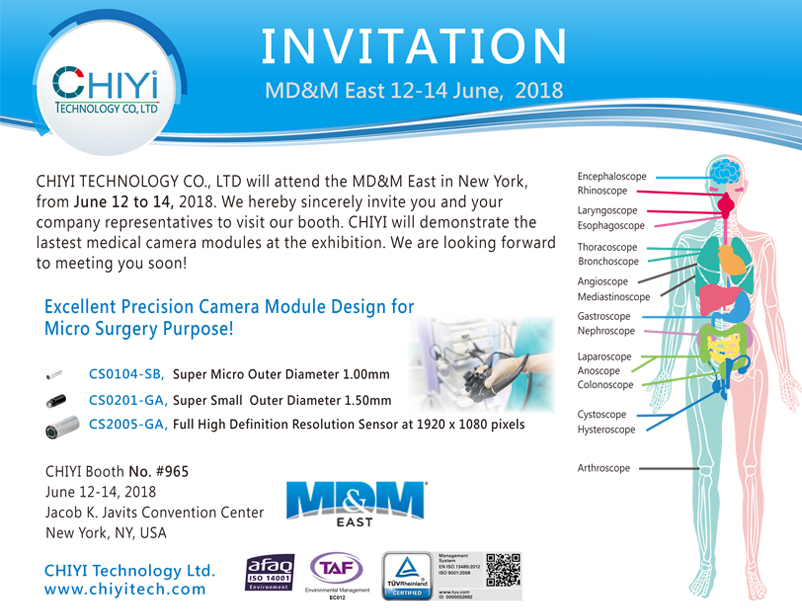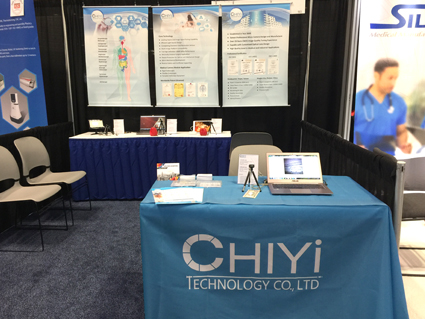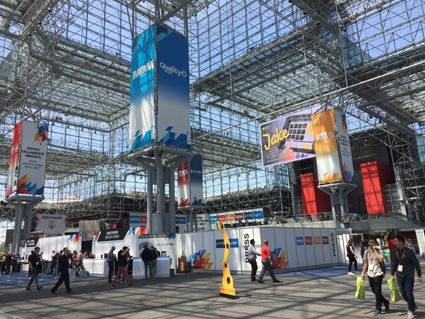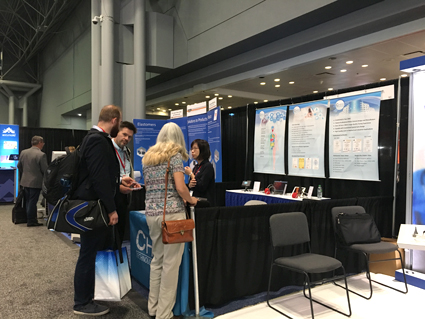 CHIYI Announces the Smallest 1.00mm Diameter Camera Module for Micro Surgery Purpose
New Taipei City, Taiwan (April 30, 2018) — CHIYI Technology Co., Ltd. will present "The Smallest 1.00mm Diameter Camera Module for Micro Surgery Purpose" on June 12~14 at MD&M East, the largest medical technology event on the east coast in The United States.
It is the first time that CHIYI participates in the important event for medical device companies and is really pleased to demonstrate the newest camera module, image processing and platform integration which are applied in medical endoscope.
With excellent precision optical design and near focus function for micro surgery purpose, CHIYI provides wide range of camera module with variety of diameter from Ø1.10mm, Ø1.50mm, Ø2.60mm, Ø3.90mm..etc, as well as different resolution for different endoscope application, like as Larygoscope, Bronchoscope, Arthroscope, Gastroscope, Laparoscope, Colonoscope, Ureteroscope, Cystoscope and Hysteroscope.
About CHIYI Technology Co., Ltd. CHIYI, company certified with ISO 13485/ISO9001/ISO14001, is focusing on innovative and compact image camera modules especially for niche application. Since it was established in year 2009, it relies on its more than 20- year experience in designing optical image device with pioneer CMOS sensors and high quality capability. CHIYI keeps leading position in outstanding image performance and core technology especially in Industrial and medical market. CHIYI has received Tier 1 medical customer's approval to provide its best service and strong R&D know-how. CHIYI will be the best partner to provide future solution according to your desire. Our vision is to develop various disposable applications in future medical surgery and treatment and reduce cross contamination.
For more information, visit www.chiyitech.com.