ABOUT US
Reference: Image courtesy of stockimage *kangshutters at FreeDigitalPhotos.net

CHIYI is a company focusing on innovative and compact  image camera modules especially for niche application.  Since it was established in year 2009, it relies on its more than 20 years experience in designing optical image device with pioneer CMOS sensors and high quality capability. CHIYI keeps leading position in outstanding image performance and core technology especially in Industrial and medical market.
With excellent precision optical design and near focus function for micro surgery purpose, CHIYI provides wide range of camera module with variety of diameter from Ø1.10mm, Ø1.50mm, Ø2.60mm, Ø3.90mm..etc, as well as different resolution for different endoscope application, like as Larygoscope, Bronchoscope, Arthroscope, Gastroscope, Laparoscope, Colonoscope, Ureteroscope, Cystoscope and Hysteroscope.
CHIYI has received Tier 1 medical customer's approval to provide its best service and strong R&D know-how. CHIYI will be the best partner to provide future solution according to your desire.
•

Professional Image Quality Tuning

•

Extremely Small Optical LENS Design

•

Smart Analog/Digital Signal Process

•

Multiple Video Platform Algorithm

•

Efficient LED Light Source Design

•

Strong Micro-Mechanical Development

•

Unique Key Parts Maintenance

•

Reliable Solution Under Patent Protection
Endoscope System Solution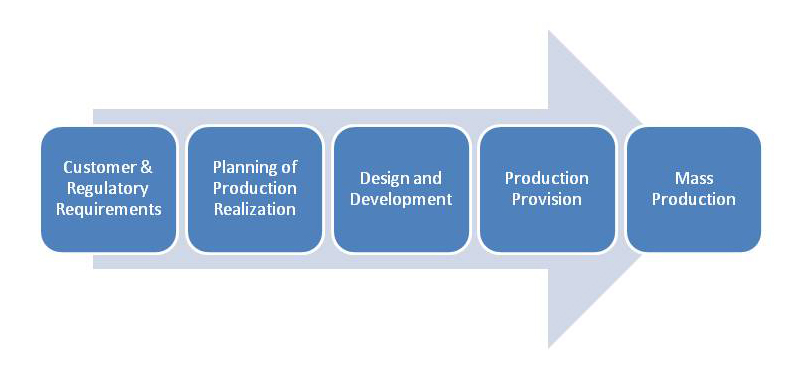 •

Expertise of disposable endoscope system

•

The medical endoscope concept realization

•

ID and mechanical design

•

The development stage and to manufacturing transition

•

Provide all the medical regulatory and safety

•

Assurance and regulatory processes
Application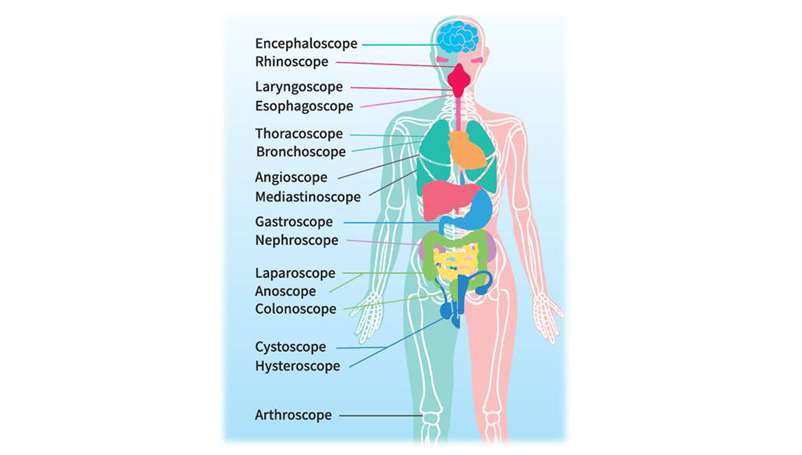 Our Mission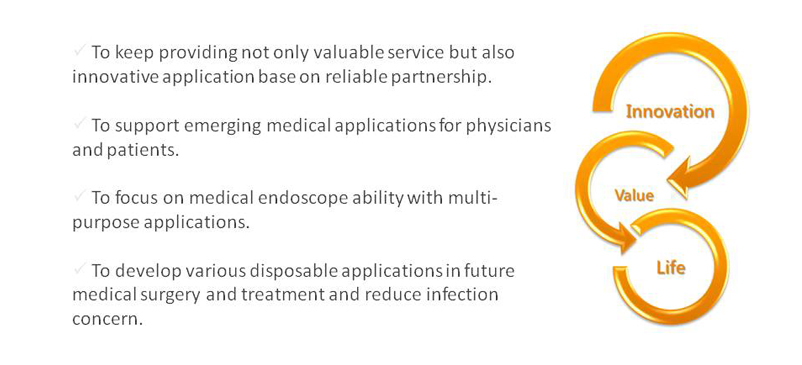 Locations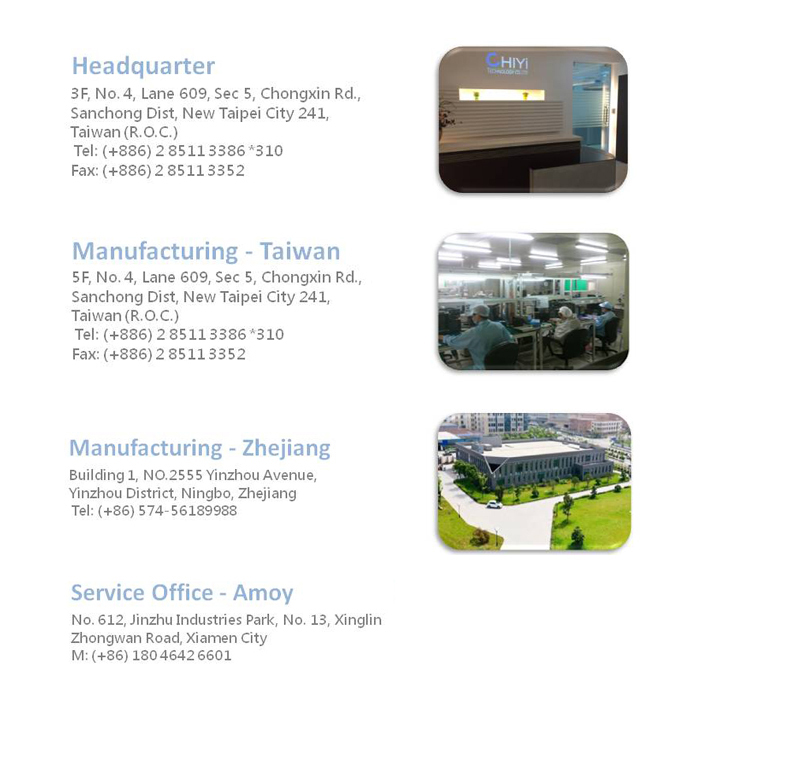 ISO Quality System Certified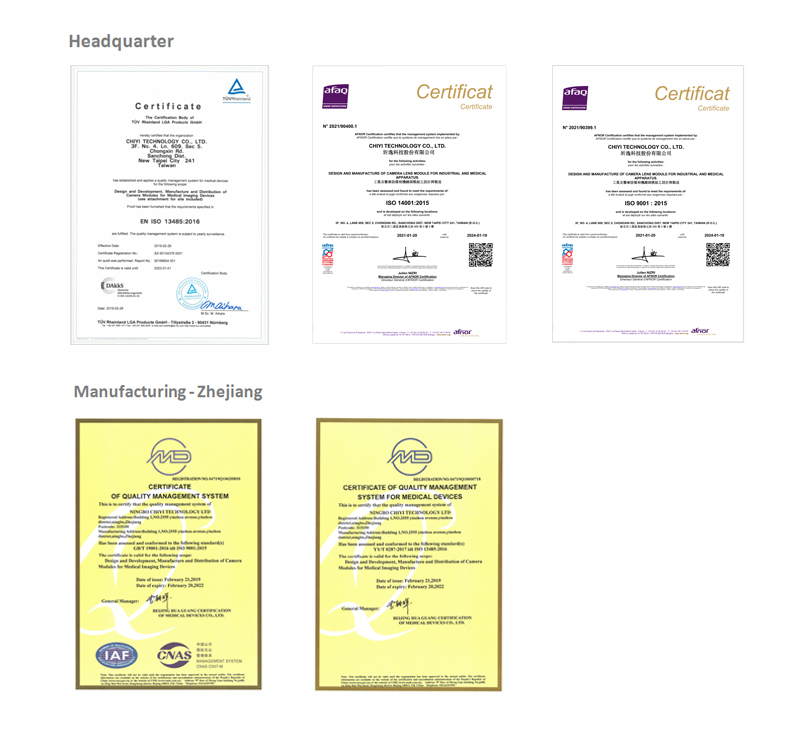 Quality Policy